There are literally thousands of online casinos based in different countries and jurisdictions. These casinos cater to different gaming genres and gaming desires. Some focus more on table games, some focus on bingo, some focus on slots, and others combine all the elements. What ties all of these casinos together is the online casino software they use to run the games.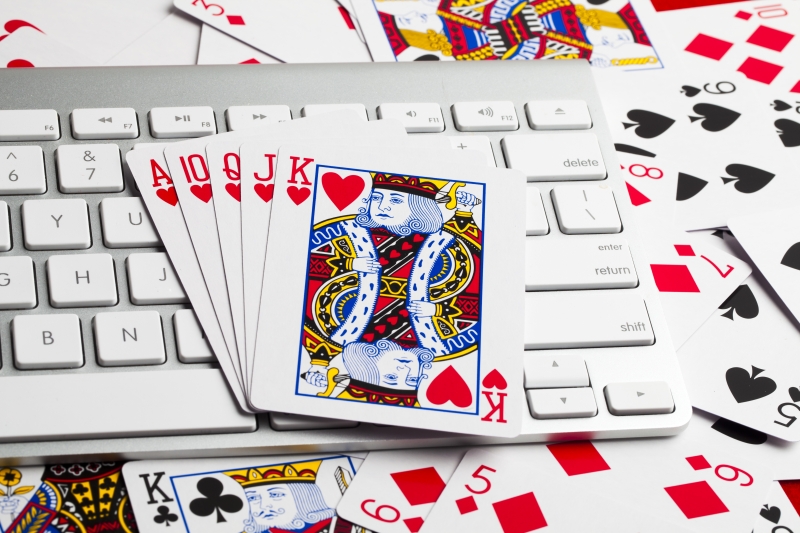 While there are countless online casinos, there are far fewer online casino game providers. The choice of online casino software used can be an important consideration when choosing an online casino. The largest software companies have their reputation to uphold and are committed to fair and accurate play. The online casino software choice gives players an indication of the casino's quality and its commitment to fair gaming. The following is a list of the top companies that make software for the best online casinos.
Microgaming
Microgaming is the largest and one of the oldest online casino game providers. They are an Isle of Man based company that provides online casino software to some of the largest online casinos in the world. They got their start in 1994 in the very early days of online gaming.
They offer more 600 games different online casino games. These range from typical slot games to table games. They offer their games through downloadable software and online Flash games. They have been moving more and more into mobile gaming. To this end, they are converting many of their games onto cross-platform HTML5 games.
One of their most famous games is the Mega Moolah slot machine game. It has set the world record more than once for online slot jackpots. Any casino running Microgaming software has access to the Mega Moolah game.
NetEnt
NetEnt is a Stockholm, Sweden based supplier of online casino software. They have offices in Sweden, Poland, and Malta. They have been serving the online casino industry for 20 years and their stock is traded on the NASDAQ exchange.
NetEnt offers more than 200 different games for players. Their games are provided on the Desktop, in Flash, and on mobile browsers. They have a full selection of casino games with a heavy focus on slot machines. They have many different traditional and branded slot machines. They have both pooled and unpooled jackpot games. They have a slate of table games like Blackjack, Roulette, and Poker.
Playtech
Playtech got its start in 1999 in Estonia. They are certainly one of the top 3 online casino game providers. They are listed on the London Stock Exchange and do revenue of more than £1 billion per year. They provide online gaming software for some of the largest UK online casinos.
Playtech serves the online casino and online bingo industries with software for just about every type of casino game. They currently provide more than 500 different online casino games including slot machines and table games. They also offer live games and bingo rooms to their casino partners.
Playtech Games are different than other casino games because of the work they do to set up licensing agreements with the major studios. They offer exciting games based on popular movies, TV shows, and music. Players can feel like they are a part of the action that they've seen on the big screen.
IGT
International Game Technology (IGT) is the largest slot machine manufacturer in the world. It has headquarters in London, Rome, and Las Vegas. It's a long time gaming provider for land-based casinos but has been increasingly making a foray into online gaming. They see that the future is joining the ranks of the online casino gaming providers.
IGT has a full suite of games optimized for both desktop and mobile devices. They have a few hundred games available in their casino software package. These include slot machines and table games. They also provide sportsbook software, online lottery software, and online poker software.
BetSoft
BetSoft is a relative newcomer to the world of online gaming software, considering how the other companies have been around since the 1990's. BetSoft is based in Malta and provides a full suite of online gaming software to the casinos around the world.
BetSoft is focused on providing a superior gaming experience. They focus on slot machines games. They want them to have a cinematic quality with 3D effects. They want players to have an immersive playing experience.
These online casino game providers focuses on providing a superior gaming experience. Each one has their own strengths and each of them offers quality, fair games for online casino players.